Yavuz AYDIN Biography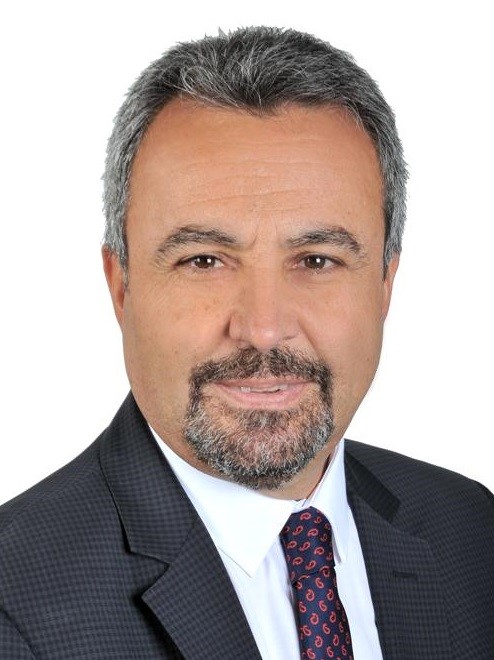 Yavuz Aydın was born in İstanbul in 1956. Until finishing Balıkesir High School in 1973, he has completed his education in 14 different schools in 7 towns of Turkey due to his father's job in National Education. Aydin, has graduated from Istanbul Technical University Mechanical faculty as Aeronautical engineer in 1981.
He joined Air Force while in university and he was assigned to Eskişehir Air Logistics Center  upon graduation as Engineer Lieutenant. He has served as aircraft overhaul shop manager, field engineering team leader, engineering chief at R&D directorate at this logistics center which is responsible for fighter jet aircraft. He took aircraft structural repair instructor training at Sacramento air logistics center in USA in 1987. Aydın attended Aircraft Accident Investigation & Flight Safety Officer courses in USA for 8 months and received Aircraft Accident Investigator certificate. He investigated more than 20 fighter aircraft accidents in Turkey until 1992.
Aydın was selected as F-16 Techical Liaison Officer and worked under a diplomatic mission in F-16 System Program Office in Dayton-Ohio United States for two years.
After returning from USA, he was assigned to F-16 division at Air Force HQ in Ankara-Turkey.  Aydın served as F-16 Overhaul project and program manager for 5 years and retired from air force as Engineer Major.
Aydin joined General electric Power Systems in 1999 as Energy Services contracts sales manager.  He started introducing and selling long term service contracts which include performance and vailability guarantees. His first contract was with SONDEL (Edison) for 6 years on 6 gas turbines spready through Italy. Turkey contracts include Eskişehir OSB for 11 years, ENKA Adapazarı-Gebze-Izmir BOT Plants for 16 years, AK Enerji for 12 years. He then negotiated and signed a 6 years contract with Israel Electric Corp. He then became Key Accounts Director in 2007 covering Turkey and Israel. During this term, he managed GE Energy relations with C level managers of key clients and supported them in their new investments and large volume upgrade projects.
He took Gas Power Systems country sales leader role in 2015 and decided to leave GE in 2017.
Aydin became partner and managing director of Enerko in 2017 which is a local company working in energy business as consultant and  representative of OEMs. Enerko performs feasibility studies on new energy investments, fulfills project and contract management of new energy projects, and represents some OEMs from Europe and China.   
Aydın became member of TURKOTED- Cogen Turkey ( Türkiye Kojenerasyon ve Temiz Enerji Teknolojileri Derneği )in 2000 and then took over chairman role in 2014. He is also member of executive board in COGEN Europe Association resident in Brussels-Belgium.