ENERGY MARKET AND REGULATIONS / ANALYSES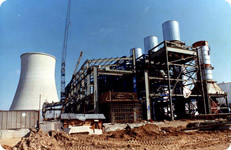 Today`s energy markets are surviving with unprecedented changes. The liberalization and privatization of the energy sector have been the driving force of the energy markets over the past 5 years in Turkey.
Governments, regulatory authorities and the industry are now designing and implementing industry and power plants structures, competitive energy markets and appropriate regulatory concepts. Market participants need rigorous analyses and assessments of the new market trends and approaches. Our experts are always generating solutions for every market related problem.
Enerko can assist you on the constraints you are facing in the market. Some of these expertises might be the following aspects:
• Regulatory and energy policy management,
• Industry and market design,
• Strategic and analytical services,
• Energy Exchange/ Energy Trading,
• Legal or administrative difficulties for power investments,
• License related obstacles.
• Electricity market analyses and forecast,
• Natural gas market analyses and forecast,
• Coal market analyses.