CONSULTANCY SERVICES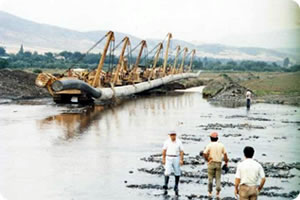 Enerko Ltd, provides consulting services to assist construction contractors. We also produce multiclient studies and reports which analyze and forecast electricity and gas market trends.
We realize our mission through an integrated team of management and technical consultants whose innovative thinking and in-depth assessment can offer remarkable time & money saving to our clients and protect them from disorientation.
Power Plant Consultancy Services
Cogeneration and combined cycle projects planning, 
Clients specific Project Management Services,
Management consulting services,
Power Project contract administration and Audit,
Project price estimations and assessments,
Feasibility studies and analyses,
Investment cost analyses and pay back calculations,
Power production cost analyses
ENERKO'S STRENGTHS TO SUCCESS
Accumulated experience with global EPC countractors.
International standart minded management.
Experience, gained in cooperation with international large volume contracts.
Excellent relations with customers / investers / owners.
Highly skilled manpower pool.
Digested high technologies.
Concentrated quality control.
Dedicated team management.