ABOUT US
Enerko is a young and dynamic company, which has been founded by Ozkan Agis. He has worked for leading construction contractors and IPP operators in Turkey at top management levels. He has over 50 years of experience in the energy world. Ozkan Agis has also gained experience in project management for large and small scale cogeneration projects, combined cycle gas firing power plants etc. Now he is working as a consultant for energy projects with his dedicated team under the umbrella of Enerko.
Yavuz AYDIN has joined Enerko in January 2017 as 2. partner. AYDIN is mechanical – aeronautical engineer graduated from Technical University of Istanbul (ITU). He served as engineer in Airforce for first 18 years of Professional life in technological and managerial facilities. After 1999 Aydın started working in General Electric Power Systems mainly in gas turbine & steam turbine combined cycle power plants area. He served in GE power for 18 years as area sales leader, key account director, country manager covering Turkey, Israel and CIS countries.
SCOPE OF EXPERIENCE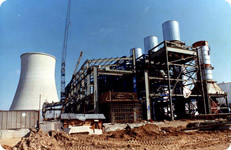 ENERKO is a young company on corporate bases, sitting on 50 years of experience of the founder and partners.
Experiences gained through years, summerized below:
Construction of gas, coal, lignite firing power plants.
Construction Management Technologies.
Contract administration.
Consultancy services to EPC contractors and to the Owners/Investers.
Supervisory services to the construction works. (Q/A, Q/C, HSE time Schedule checking etc..)
Engineers and skilled technicians to the Contractors and Plants to the Operations.
Feasibility studies for Cogeneration or Combined Cycle Plants.
Preperation of Power Plants Tender Documents, (IBB, QC, HSE, time Schedule, cash flow etc.)
Consultancy Services for Mergers & Acquisitions.
Representation of local or foreign companies.
Consultancy Services to Project developers.
Guidance and support to Enviroment Impact Assesments.
Consultancy Services to Foreign & Local Investors for market research and survey.
Cost analyses for power production.
Investment cost analyses and pay back calculations.
Analyses and forecasts for electricity and gas markets trends.
ENERKO'S STRENGTHS TO SUCCESS
Accumulated experience with global EPC countractors.
International standart minded management.
Experience, gained in cooperation with international large volume contracts.
Excellent relations with customers / investers / owners.
Highly skilled manpower pool.
Digested high technologies.
Concentrated quality control.
Dedicated team management.